Do you want to learn how to sew cute bear ??
Its could be great if you could do this by yourself right?
well i was wondering about this so I decided to look for good
tutorial that will show me how to make them .
So I find this site
sewing.org
In this site you can find also free pattern
for this bear .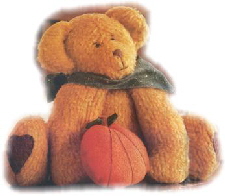 So I hope you will find this tutorial lot of use .
and that you will find more great more info .
Please comment that I will know that you love this post and I will Post more In the further .
Naomi